3 Pain-Free Steps to Confidently Participate in a Virtual Business Meeting in English
Participate in the next Virtual Business Meeing (VBM) with confidence!
Amidst this pandemic when lockdown life is the new normal, most of the companies have introduced working from home infrastructure for their employees. In this remote work model, VBMs act the crucial platform for sharing business visions and strategies, with English being the preferred language in most of these meetings. Despite of attending numerous business meetings, you still encounter several challenges to speak English fluently. Moreover, the communication tactics that worked well for you while you attended these meetings at office might not turn out to be the same when you are on a virtual meeting. On top of that, system technical issues and connectivity problems add on to your anxiety and nervousness. Altogether, this creates a major set-back to your English speaking abilities.
Previously, a quick chat with one of your colleagues or a prior opinion about your presentation would help you to get an idea of how to speak English confidently before you step into that business meeting. However, now that going forward VBMs seems to become a permanent fixture, enhancing your business English skills is one of the key strategies to keep your career growth unhindered. Although, this reality might terrify you at the first place, you should keep in mind that adequate planning and its execution will help you to participate confidently in any VBM in English. And what makes this even easier is that you don't need more English learning of words or better grammar to address that fear of not communicating effectively in English.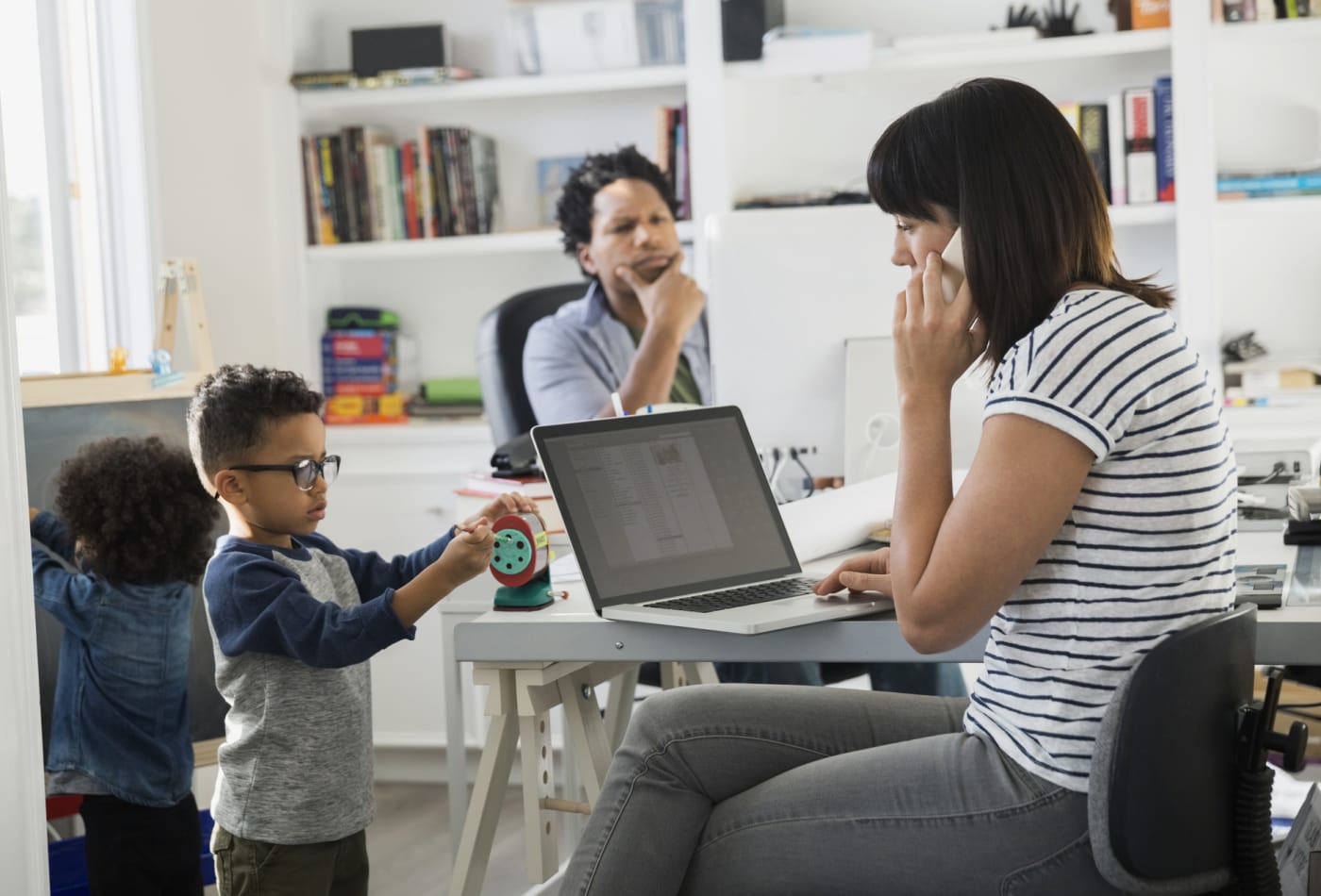 So, what it takes to handle these (VBMs) Virtual Business Meeing in English successfully?
Get started with the following fundamental techniques to elevate your confidence and mark your presence in the next VBM that you attend.
Forward planning: One of the challenges with online meetings is that, unlike an in-person meeting, VBMs are of mostly shorter time duration which gives you a minimal window of time to grasp people's attention. Nevertheless, a little preparation beforehand can significantly ease your stress levels and maximize your spoken English skills during these meetings. Prior to the commence of the meeting, find out the participants, enquire if they are international or monolingual speakers of English. Based on the type of participants, work on your communication style. Try to recollect if you had any meetings with them before, if yes, think how they had communicated, if their English accents were easy/hard to follow. In case, you are given an agenda to ask questions, try to practise it beforehand by speaking slowly.
Connecting with the audience: Now that you're all planned, start your meeting and precisely observe the response from your audience. While giving information try to make it as interactive as possible. Pause in between to ask people's opinions and invite them to put their inputs to hold their attention. Sometimes, too many questions might hinder the natural flow of your speaking English. In such cases, you can suggest them to raise hands prior to asking the questions. Remember, never apologize for your spoken English. This will only draw the attention of the audience to your English rather than the content of your meeting.
Post meeting reflection: This directly contributes to the improvement of your both English learning and English speaking abilities. Following each meeting, try to understand if the information that that you imparted was well received. Ask yourself if you have given enough time to your audience to digest the information. In case if something went wrong, don't automatically blame your English, ask yourself about all the possibilities like bad connection or background noise that could have attributed to the miscommunication. Focus on things that you can control and think about what you could do differently next time to make it an overall success.
Now that you have got an overall idea, how comforting it would be to learn to implement all of these techniques without devoting much of your precious time!Sign up today for the online English courses with Express English to accelerate your business English skills and boost up your confidence before you attend or organize the next VBM. With immense boredom striking everyone during this lockdown, it's an excellent opportunity to utilize this time by learning business English online. Imagine, what a positive impact this would bring to your career graph! So, what are you waiting for? Check out our online English courses and join Express English to become a fearless commutator in English. Once you are aware of how to communicate, you'll realize that you have more than enough English to sail through that VBM.
Related Posts: