10 Reasons Why Learning English Is Important for Life & Work
Make a difference in your life by learning English on the GO!
One of the ways to overcome linguistic barriers is to learn foreign languages. Learning a global language like English is always a great idea both personally and professionally. Here's a quick glance at 10 reasons why learning English is important and how it is going to influence your future life.
An easy global language to learn:
Every language has its own unique features making it easy/hard to write and speak. A list of linguistic advantages that makes English easy to learn include,
Gender-neutral language
Simple conjunction
Fewer articles
Easy phrasal verbs
More than 60% of English words are derived from Latin and French
Resource availability in terms of media and books
Nevertheless, whether English is easy or difficult to learn largely depends on the learner's native language. For example, a native French or Dutch speaker can closely relate to English and learn it faster than a Chinese or Russian.
Academic and professional opportunities:
English learning and speaking give you the opportunity to study and work across the globe. English predominates in every sphere of science and technology. It has turned out to be a common platform for both global or local communication. Be it your homeland or a foreign country, if you wish to work at a multinational company, your first impression will be based on the quality of your spoken English. Similarly, if you desire to pursue your education abroad, English is the rescue language for any interaction.
Build up new acquaintances:
It's easier to meet and know new people when you know how to speak English. English is the third most spoken language in the world and the official language of 53 countries worldwide. Every, one in five-person knows English.
Exposure to various cultures:
Language has an immense impact on culture and vice versa. When you learn a language, you also get introduced to its intertwined culture. In addition to basic words and phrases, an effective English communicator possesses a clear picture of the culture and tradition of English speaking countries. He / She is well aware of the body language, accent, and tone of native speakers. Linguistic expressions are greatly influenced by the region, customs, and people. Hence, a good knowledge of the language will save you from any kind of cultural misunderstanding.
English tops in the era of digitalization:
English is the most widely used language over the internet. Maximum online content is written in English. Every tech company has chosen English as their first preference. English language technology is the magical key for future digital unification.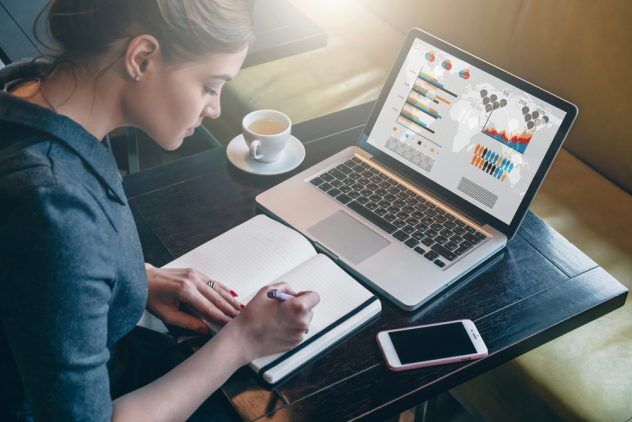 Travel and tourism:
Imagine being a French, holidaying in Russia. Expecting a lot of communicative challenges? However, learning English will fill that gap and ensure a comparatively easier vacation with less linguistic struggles and more amazing memories.
Improvisation of scientific knowledge:
Any scientific research is primarily based on English. If you want to let the world know about your inventions or discovery, you need to publish it in English. Most scientific courses have chosen English as the preferred language for knowledge transfer.
Language for business:
Learning English is fundamental for any business communication. English is incredibly important when you wish to establish effective communication with clients across the globe. Efficiency in spoken English boosts up your confidence and creates a gleaming professional image for yourself in the business world.
Language of media and entertainment:
Hollywood has a prominent impact around the world. It acts as a global media. English movies, songs, series, and shows are widely viewed across continents. If you know English well, you can enjoy the movie in its true essence without relying on translations.
Increased brain strength and broad mindset:
Learning a new language always leaves a positive impact on your cognitive system. Many theories have shown that multilingual are better at understanding new concepts and theories. They are more open to new changes and ideas.
Sign up with English for life and work courses at Express English and refine your English speaking and writing skills adding that extra value to your resume. Imagine accomplishing it all via an online English course! The International Express e-learning course is perfectly optimized with an appropriate blend of business and general English. It is designed specifically for experienced professionals for fine-tuning their English at life and work. At the same time, it also serves as a great learning platform for immediate English learners. Some of the salient features of the International Express course include global lifestyle topics with associated videos, specific skill developing and review sections, and essential English vocabulary for life and work. So, hurry up! Join Express English today and subscribe to this exciting International Express course for creating a positive difference in your English in both life and work.
Related Posts: