MASTER Your TOEFL Score [Best Guide for Students]
All you need to know to MASTER Your TOEFL Score
TOEFL (Test of English as a Foreign Language) is a standardized exam to evaluate the potentiality of the non-native speakers who wish to enroll in any University that uses English as the medium of language. Consistent practice can help you achieve your target score and we here at Express English aims to provide you the right training to excel in the TOEFL exam. Our face to face learning sessions along with TOEFL iBT preparatory courses will provide you the correct guidance. Dreaming of a high TOEFL score? Join Express English to fetch that!
Before initiating the TOEFL preparation, you need to get thoroughly familiarized with the TOEFL syllabus and how to cover the syllabus effectively. In order to achieve this, face to face learning sessions are of great importance. Our English coaches at Express English along with TOEFL iBT preparatory courses will help you to climb up the ladder to success. Also, TOEFL iBT 2020 will be conducted online, however, a paper delivery mode is also available only for locations where internet option is unavailable.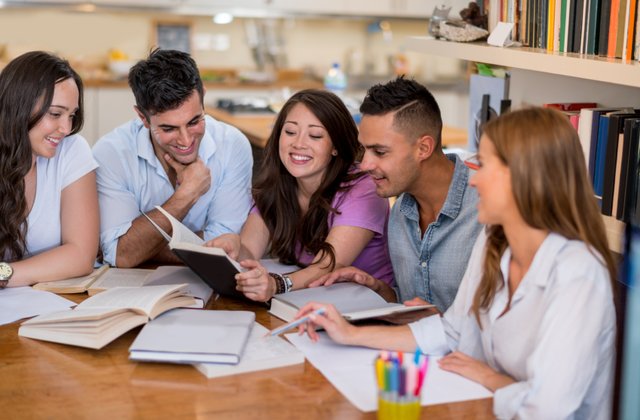 TOEFL Test Pattern 2020
| | | | |
| --- | --- | --- | --- |
| Section | Time Limit | No. Of Questions/Tasks | Description of Tasks |
| Reading | 54 – 72 minutes | 30 – 40 | Read the academic passages and answer the questions |
| Listening | 41 – 57 minutes | 28 – 39 | Listen to classroom discussions, conversations, and lectures to answer the questions. |
| Speaking | 17 minutes | 4 | Speak into the microphone regarding familiar topics and discuss material you read about and listened to |
| Writing | 50 minutes | 2 | Read a passage, listen to a recording and then type your response |
Let's begin the keynotes to your success step by step:
TOEFL Guidelines for Reading Section
The reading section in the TOEFL test exam comprises 3-4 passages, every 700 words, and the students will be required to answer 10 questions pertaining to each passage.
1)      Improve Reading Skills and Vocabulary: The content that you choose to read daily is worth great importance, it might be a well-renowned Newspaper or a famous selling book by an author. It will pave the way for increasing your reading skills and vocabulary. Work on your grammar, parts of speech (noun, pronoun, adjectives, tenses, verb, and adverb) to build a strong base in English. The TOEFL iBT test preparation courses is embedded with continuous TOEFL sample test papers which will familiarize the learners with the pattern of the exam.
2)      Practice Speed and Comprehension: Timing and speed is an important aspect for a better score in TOEFL exam test. Judging the amount of time spent in reading comprehension is a major trick so that you don't haste while finding the answers. Time yourself when you opt for the TOEFL iBT practice test and make a note of the time spent in reading the passage.
TOEFL Guidelines for Listening Section
In this section of the TOEFL exam test, students will be listening to the lectures, classroom discussions, and conversations, and based on these discussions, they will have to answers the questions.
1)      Imbibe Listening and Watching Habits: Start listening and watching popular broadcasts over the television and radio to improve listening abilities. Here at Express English, we offer sample test materials which consist of a range of different levels to improve listening skills. Both American English and International titles are available.
2)      Accent Improvisation: Moroccans have a different accent as compared to their English natives. The goal is to comprehend all kinds of accents well. Our English experts provide a thorough face to face training for improvising pronunciation and to understand varied accents.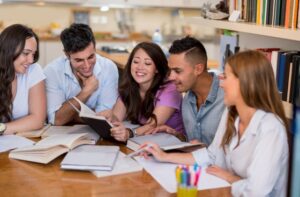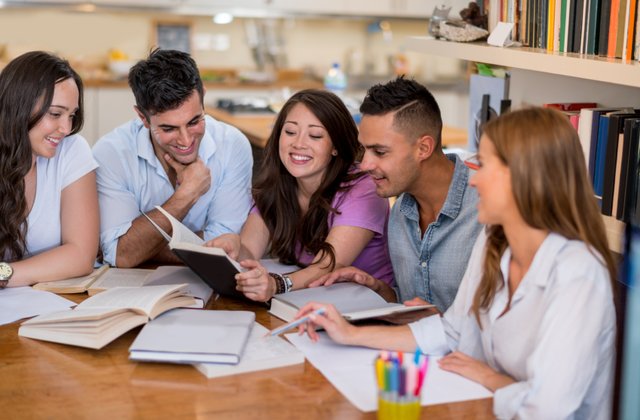 TOEFL Guidelines for Speaking Section
It is a counterpart to the listening section and the TOEFL speaking exam test is approximately 17 minutes long during which the student speaks through a microphone.  The students are required to speak on familiar topics and participate in discussions on topics that one has listened to or read about.
Reading and Recording: Practice reading TOEFL iBT preparatory courses out loud, record it, and compare your voice with our English experts to know your mistakes and work on them.
Improve Subject Knowledge: Familiarize yourself with different topics and keywords to sound confident and convincing. Our English coaches tests your reading and listening sections by conducting frequent TOEFL speaking exam tests.
TOEFL Guidelines for Writing Section
The writing section of the TOEFL exam test comprises two tasks 1) integrated writing test and, 2) independent writing test. In this session, the student reads a passage, listens to a recording, and types out a written response.
1)      Cultivate Reading Skills: Reading is an integral part while you are preparing for the TOEFL general writing exam. When it comes to choosing the right reading material, TOEFL iBT preparatory courses again provide the best platform with varied contents along with test exam preparation which will boost up your confidence before appearing at the test prep center.
2)      Research and Take Notes: Research is a key part of preparing for the exam. In sections where you have to give your opinions and views, researching gives you a strong foot and helps you frame a well-grounded response.
Sign up today with Express English and avail our direct face to face learning programs for a brighter TOEFL score. Regular training from our English experts will set the path for your academic victory in the English world.
 You may also like this: