E-learning as Good as Face to Face Learning
With evolving technology, online English learning has gained immense popularity. However, there still lies a question about its effectiveness. According to many, learning a foreign language online might not fetch the desired outcome when compared to traditional classroom programs. So, its's high time to point out that, under appropriate coaching and learning settings, online English language classes are as good as face-to-face tuitions. Here's a brief picture supporting the efficacy of online English courses:
Flexible timing increasing participation rate: Traditional face-to-face English learnings are difficult to manage by the ones who are already living a packed schedule work life. It adds up to the difficulty when busy work life is paired with family commitments. Under such a scenario, online learnings bring relief. Not only learners can schedule their classroom courses according to their preferred timings, but also can devote the right amount of attention and participation. In the case of students too, online English learning mode has turned out to be equally advantageous, since they can attend such programs even beyond their school hours. In addition, with online lessons, students can learn in their own convenient style and speed and hence are under less fear/pressure of failure.
Engagement and interaction via e-learning: You might have a presumption that only face-to-face classroom sessions can offer that mutual interaction among the learners. Here's to show you that it's a myth. Even online learning classes provide you the opportunity to socialize. In fact, a lot of people take up online English courses, not just to learn but also to communicate with new people. In this way, they sharpen both their English learning and speaking. They share their common interests, learning ideas that further accelerate the learning process. Furthermore, once a sense of positive cognitive presence is reinforced, it facilitates a quality learning outcome, sometimes better than what could have been achieved from a face-to-face session. Establishing this social side of learning shouldn't be only restricted among the students, but also with the tutors. This in turn will help your English coaches for better delivery of lectures.
Choosing the right online English course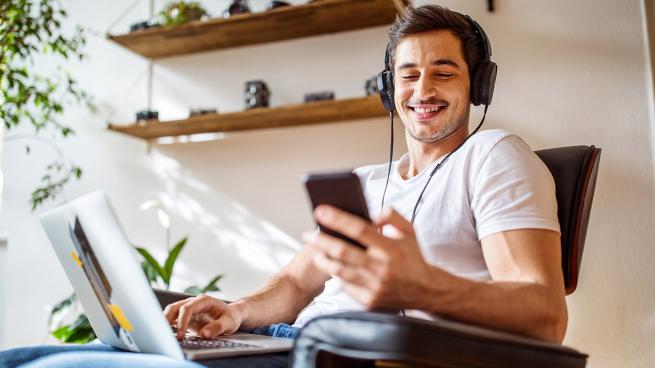 With overwhelming options of online English lessons offered worldwide, it's quite challenging to opt for the right one in the first place. Since you're going to spend a considerable amount of time and money, be careful while choosing the institution. Here's to what you should be looking for while applying for an online English learning course:
Accurate credentials: Before signing up with online English courses, ensure that the course structure meets all the necessary requirements with regards to academic excellence and recognition. Your online English program will hold the right value only when you pursue it from an accredited platform. Moreover, if you want to make proper utilization of your academic learning in a professional field, ensure to enroll yourself at an organization with the right credentials.
Still, struggling hard to find one? Join Express English, a world-class e-learning platform, and get yourself trained for real work situations. Our online one-to-one English learning programs by qualified English coaches offer the right authentic learning guidelines as well as what you expect from face-to-face learning courses.
Completion timelines: Prior to admission to any online institution, get a fair idea of the annual enrollment of students there and the time they are taking to finish up a particular course. Check if there has been a heavy drop out in the past few months. If yes, investigate why. If the organization is not willing to share the reason, you should give it a second thought about joining it.
At Express English, we maintain complete transparency of information about our courses and completion timelines. We have all the past figures for public review making it convenient for you to choose the right course for yourself.
Qualities and infrastructure: Every online institution strives hard to deliver maximum quality and adequate infrastructure. However, at the same time, learners should also make sure that they are disciplined enough to stick to the learning process. Due to lack of concentration, one might end up studying for years, learning nothing. Furthermore, to pursue e-learning you should also be equipped with fast and secure home internet services.
Our "English for Career" courses at Express English serve you that platform of motivation teamed with all the infrastructural necessities making online learning easy, effective, and fun.